Meeting and eventually falling love with Kayla was like fate. I knew Brandon from the past and I knew OF Kayla from attending the same high school and mutual friends, but when she contacted me about shooting their wedding, I knew I was going to be delighted. Kayla is the sweetest, most genuine friend that you can come upon and I'm just so blessed to have been blessed with her. I gained a gal pal.
Not just an acquaintance, but even in the stress of my busiest season and Kayla happening to be waiting for her wedding gallery, she still went out of her way to ask how I was doing (I think I always almost answered with some form of "tired" or "exhausted" lol! So did she - #momlife when you work full-time) or to simply just let me know she loved what I had just shot or was working on currently. She constantly is telling me how amazing I'm doing or to just keep up the hard work, that it shows. We've definitely bonded over our vast love for photography and self-empowerment. We've now shot a boudoir too and it's just been so great. You cannot ask for a better outcome, and that's just about how I feel about Kayla and Brandon's relationship as a whole.
I didn't know their love from the beginning, like sometimes I'm fortunate to with different stories, but becoming so close with Kayla, I got to hear some of it and get a feel for who they are overall. What they've come from. Their story is like knowing something was meant to be, like your average fairy tale, but without too much pressure to be "perfect". They had their own stories, combined and continued to just grow & compromise to find a way to make their stories go in sync. Honestly, their love is such a testament to growth, changing & allowing yourself to - become a person - for someone. Not change, but really evolve as a human. To grow and be better. Because that's SO real. I 100% believe that people we are constantly changing under life's daily pressures, but it's the lessons that we take on that make - or break - us. When we add another human being, so many different values come into play. 
Allowing ourselves to grow and become who we need to be is so evident to marriage and exchanging those amazing words to one another. 
Kayla and Brandon's day spoke highly of this. The most close-knit of their friends & family were present and not a bad vibe was there, like at-all. Sometimes you'll have a wedding where things run just a tiny bit late, or their was a mix-up somewhere. If there was any wedding that just "went perfect", it was theirs. And here's where knowing and getting to love on Kayla comes in again - we got to share in so many details of her day. She planned lightly but for a huge impact on details - which is SO key. Making your wedding look like it cost a million bucks, putting the right amount of money into what really matters is key. Just ask Kayla. I really am blown away by a) her wedding b) her doing it on her own (+ bridesmaids & her down-right killer venue aiding in that!) and c) what she ACTUALLY spent while pulling off such a beautiful event.
I'm happy to have photographed such an amazing day, for such a truly wonderful couple. #weddinggoals - am I right?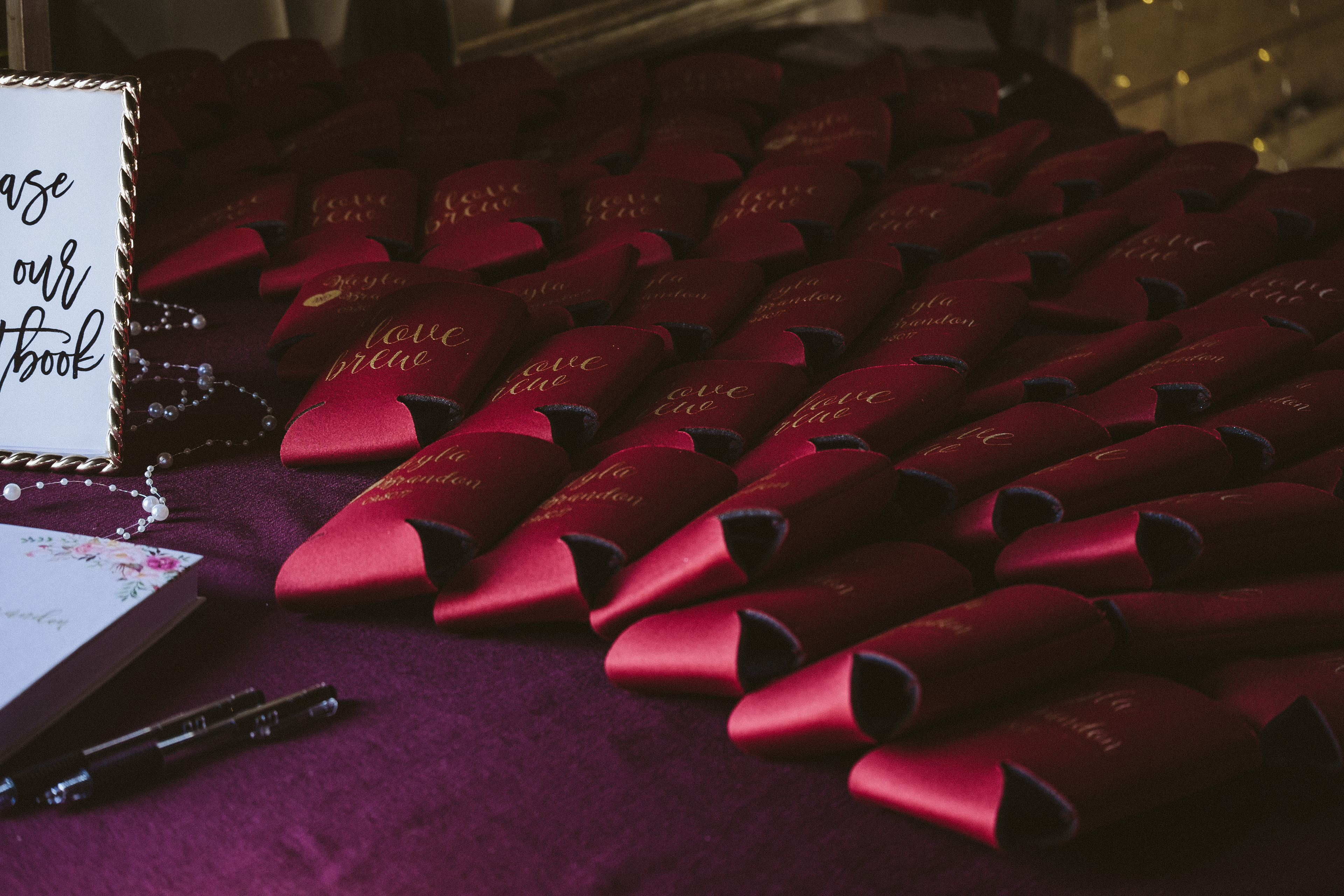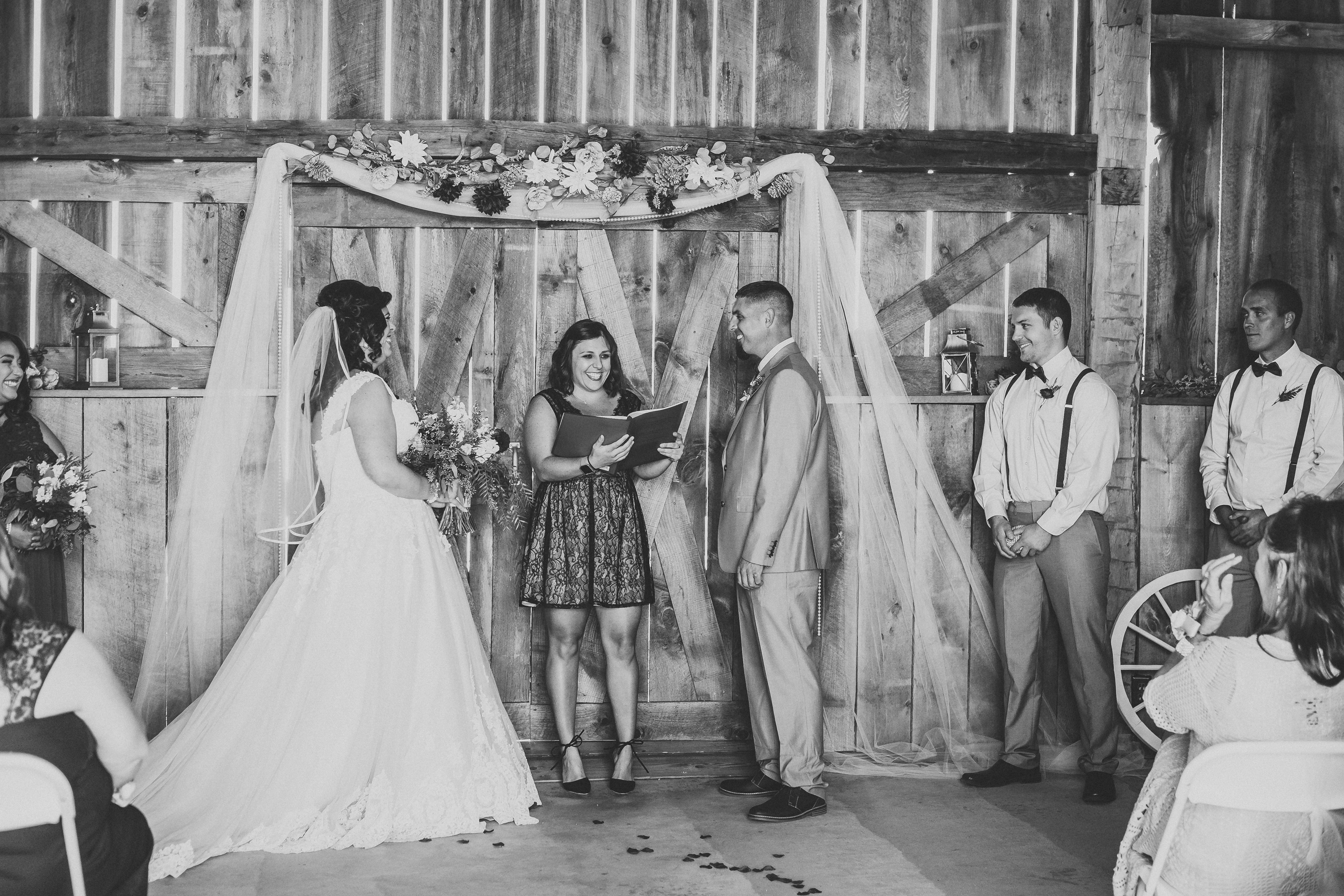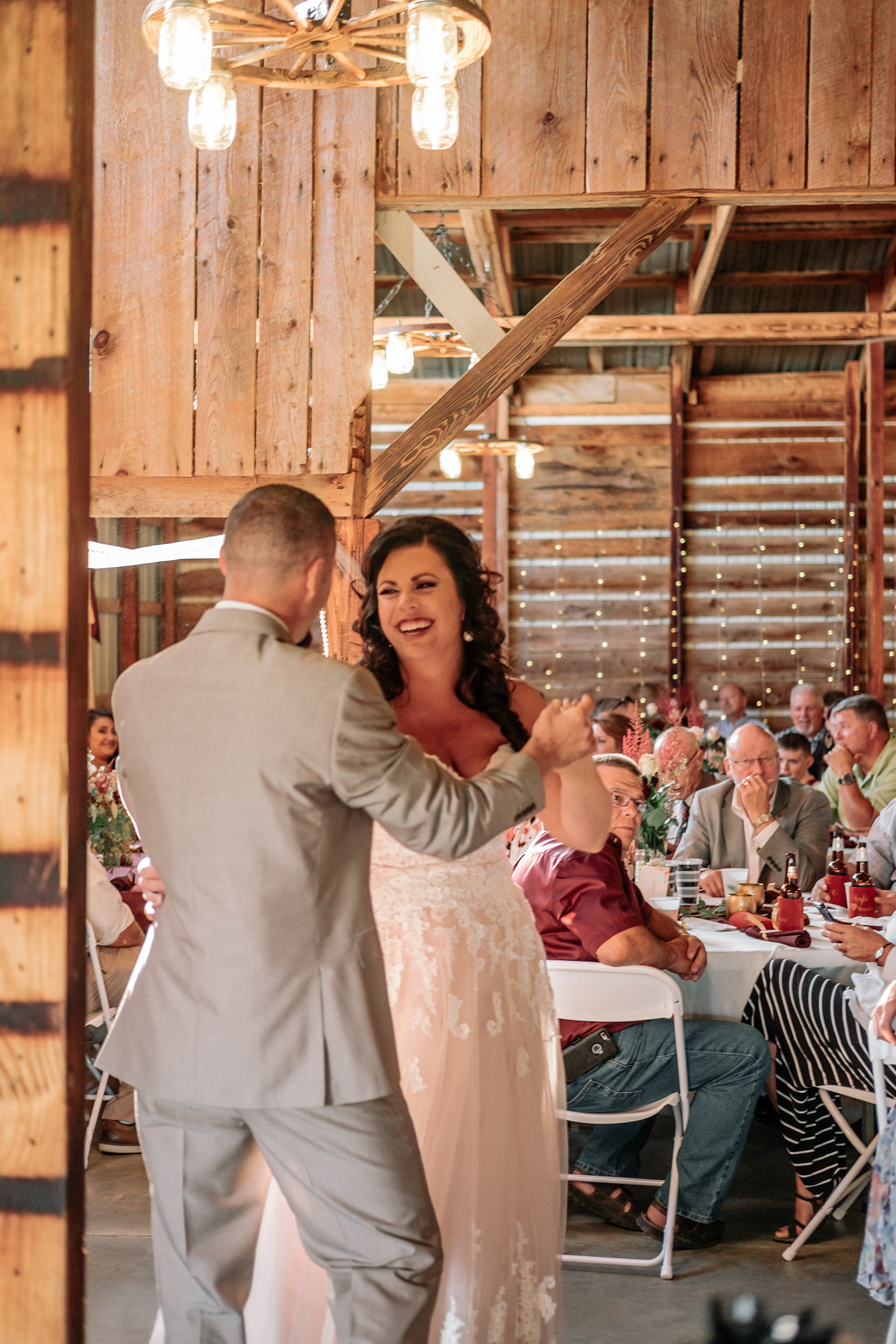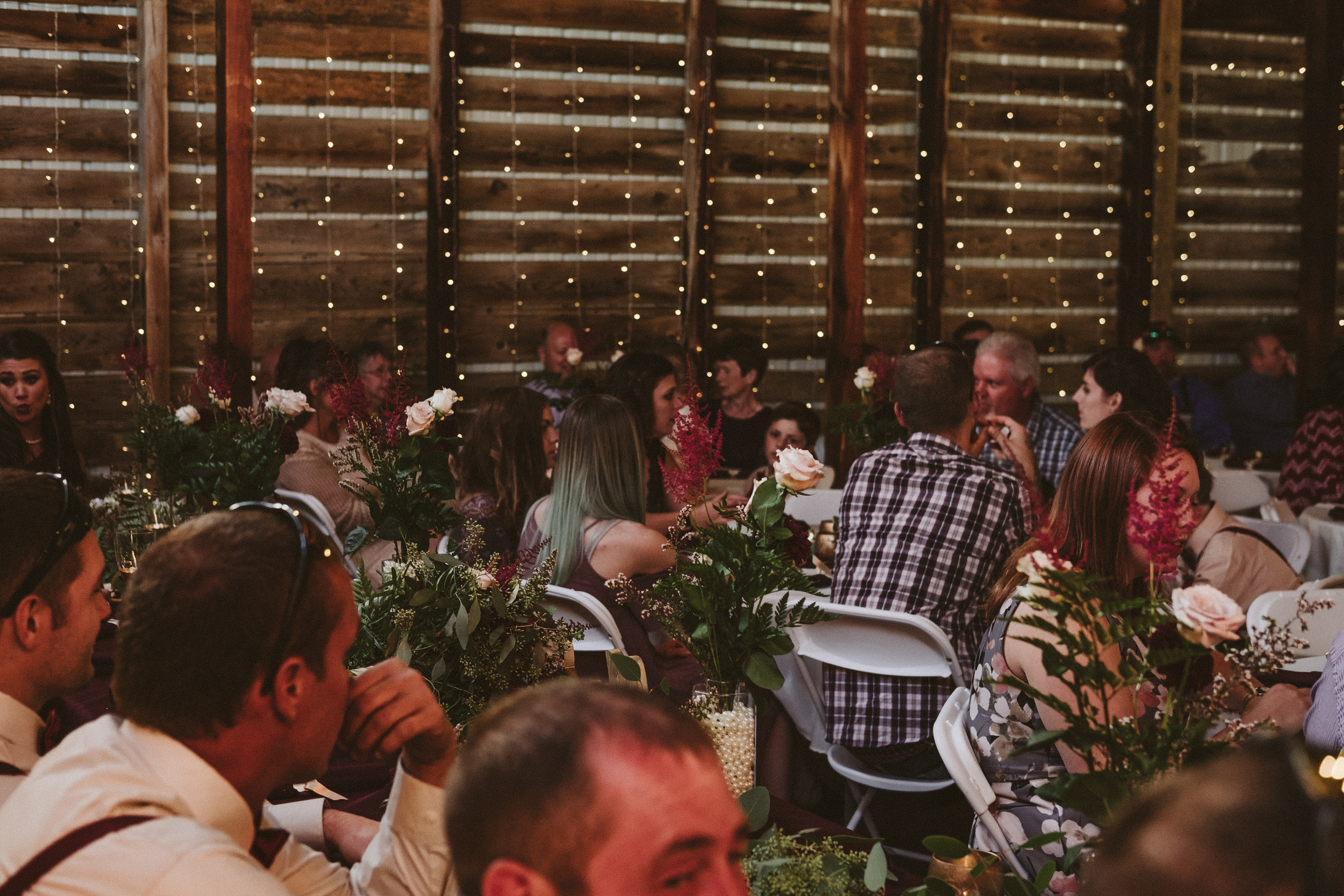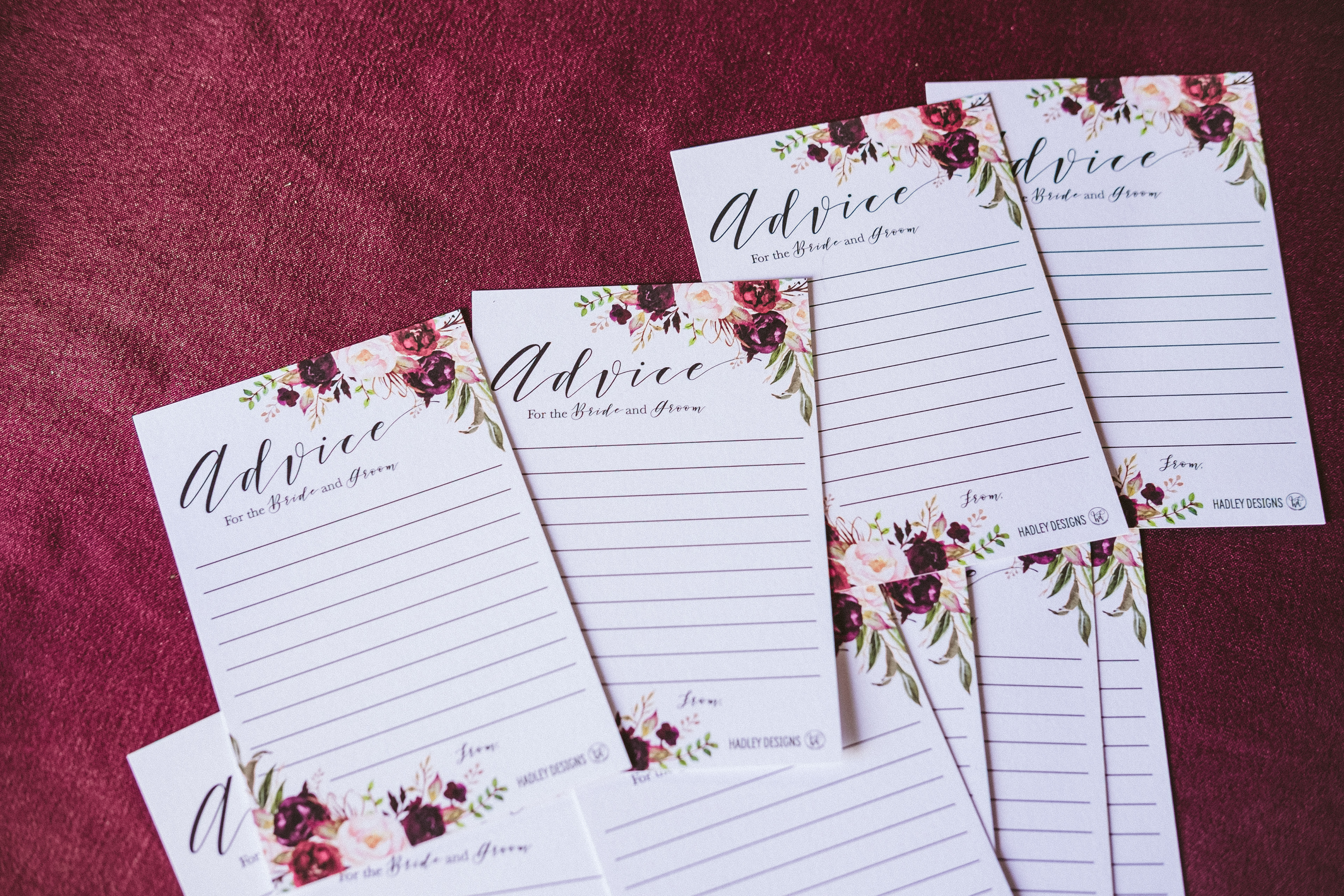 A huge, huge, huge shoutout to Kayla's venue 
Ridge View Barn
 in Kent City, Michigan - such a beautiful place and the folks that own it are so easy to work with. 
Kayla and I talked about her venue LOTS of course before her day, but even after, we still gush about how great they were from start to finish. They made the day so incredible and easy. It's so funny, on wedding day Kayla was telling me about how they came upon the venue. She wasn't expecting to totally fall in love with RV, because she DID NOT want a barn wedding - her and Brandon aren't very "country" and they just weren't into that style - but the layout of Ridge View and how completely versatile it was, really drew them in. How beautiful the barn was but not traditional red barn like, but more chic, rustic + the details outside like the flowers & brick walkways.
Kayla, Brandon and their guests absolutely fell in love with the cows of Ridge View (that's what we'll call them, like a cow gang, lol). They were the venues own entertainment! We were all cracking up most of the night, watching them ram the electric poles & play rough amongst each other when they wanted attention. Such a funny sight to see for a wedding day. Even the venues own Goldren Retrievers were out in their run most of the day, playing along side guests & providing animal lovin's. Kayla & Brandon's three boys really enjoyed the pups! 
It's a really great (again) versatile place to have any wedding and I would recommend them a thousand times over.